It's really nice to have a good reputation. This means that people who know you actually LIKE you. They listen to what you say and they trust you. You're part of their lives and they'll help you out if you get in a fix. Basically, good reputation is essential both offline and online and especially when it comes to business, it's even more essential. It's now about how your audience in your niche feels about your blog. Remember that your visitors don't have to buy necessarily from you since the competition is strong and they have hundreds of other options.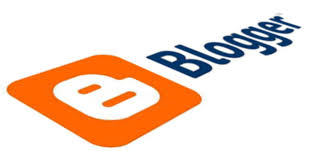 There are numerous good brands in the clothing market but I am stuck with Gap. Why? Of course the clothes are good, but also the staff is helpful. They have a nice return policy and, well, they just seem like good folks. That's the magic of reputation.
If you have built a good image over the years, it spreads all over the net and when new people hear about you, this is what they hear. The same goes for a bad reputation. It spreads like a disease and reaches people who have never heard of you. Before they've even had a chance to visit your site, they steer clear and go with the other guys. A good image takes time to build but it can get ruined overnight. Something you wrote, a little cheat uncovered, can get tweeted and re-tweeted indefinitely, discussed heatedly on Facebook (with millions of users every day) and blogged into the ground until your name is mud in all four corners of the blogosphere.
How To Preserve Your Image in Net – 7 Things You Should Be Doing
You might think, "Wait a second; nobody's got it in for me!" To that statement, I'd say, "How do you know!?" The whole point is that you can prevent lots of bad things from happening by keeping your ear to the ground. Here are 7 things every online business should be doing to keep their rep clean.
Post highly informational and quality content. We know that Google loves fresh and unique content, but your readers expect nothing less, too. Always focus on giving value to your visitors, things they can benefit from, either a helpful review, a personal experience through which they can learn something important or even a freebie or a discount link for a product.
Sell good stuff. Whether it's a product or service that you're providing, do it better than the other guys and try to differentiate your service. Don't be a copy. If you're dealing in shoddy merchandise, the whole world's going to find out – quickly.
Monitor online communication. Yahoo, Google and Bing all have alert systems that let you know by email or RSS feed. You can set up alerts for your company's name and they'll let you know what's being said about you online.
Hang out on social networking sites, especially Facebook, Twitter and LinkedIn. Make your social presence obvious, daily. These are places where people are talking and social media sites are some of the highest ranking and most used on the Web. You can also do keyword searches for terms that are relevant to your blog.
Check out rating sites. Rating sites include TripAdvisor, Yelp and eOpinions. There are reviews and ratings sites for every single niche out there, so find yours and see what comments are saying about you. You can also use these to your advantage; get satisfied customers to leave good comments and nice ratings.
Do an occasional Google search concerning your "brand". The above methods are specific to certain sites, but you never know when somebody might be saying something in a forum or on a blog. Try to solve any misunderstanding that has turned up and restore the truth.
There are digital products that you can use to monitor social media sites. It can be pretty time consuming to log on to Facebook, LinkedIn and Twitter every day and do detailed searches.
Besides just monitoring what people tell you directly, you can use the Internet to get feedback. You can find out exactly how your audience feels about you and your blog and use this information to market more effectively in the future. Don't forget that you have a brand to build and even if you are already established in the net, the above tips will help you preserve what you have created with so much effort.