Content = Information in various forms
Asset = something of value or important resource under your control
Linkable = worth linking to
Thus, content asset could be any kind of valuable content that tends to bring a continuous flow of visitors for a long time because individuals tend to find that particular piece of content highly informative and worth providing a link for. These wonderful assets help your company or brand communicate a message to the target audience. The content asset could be in any form, namely text, infographics, videos, how-to-guides, and more.
Steps To Content Asset creation
#1 Identifying Target Audience And Their Needs
• The most arguable and key point to creating effective content assets is to identify the target audience. The marketers should know who their target audience is and in order to know whether their will content will create great brand awareness. The questions they should ask themselves in order to define their audience are:
• What are the demographics of the target audience? Knowing the age, sex, location, marital status and other demographic details will help streamline the data gathering process.
• Where does the target audience normally hangout? This is one important question from the social media point of view. Even the best of content will be a waste if you don't know where your target audience is.
• What are their concerns? Identify what your target audience may be looking for. Creating a content that demonstrates empathy and understanding the audience will prove to be a good strategy.
• How can we help? Online target audience is actually looking for answers to their questions. They need help to do something. Identifying this particular aspect will help in creating a resourceful content asset that could even stand the test of times.
#2 Brainstorm & Generate Ideas By Keeping Up With Trends And Collecting The Best Resources
It is vital to know the pulse of your audience and you have already done that by following the first step. The insight lays the foundation for creating great content in various forms and will also make them eager to read it. This calls for great ideas:
• Set up Google alerts for the primary topic and keywords
• Set up an RSS feed such as Scoop.it or Feedly to boost your online reading
• Use Google Suggest and let the popular search engine do the thinking for you. You will come to know what people are thinking and how you could give them a solution.
Do a keyword research. There are a number of tools with the Google Adwords Planner and Ubersuggest topping the charts. Look for some potential keywords relevant to your industry and see how competitive they are. Go for the most searched ones with competition from low to medium.
• Get engaged with forums. Your goal here would be to find the threads that are relevant to your core topic to know what people are asking for. The best places to search are LinkedIn.com, Quora.com, and Reddit.com.
• Tune into social media. You could use the hashtags for relevant keyphrases on the search bar of Facebook, Twitter or Pinterest and also search for keywords related to your core topic across all the popular social media sites.
#3 Competitor Content Gap Analysis and content creation 
There is no better writing strategy than looking at those who are there where you have always wanted to be.They are your competitors. Competitor Content Gap Analysis helps in knowing the content strategy of your competitors. More than this, an effective analysis will let you know where you stand, where you want to be, and what are you delivering in terms of audience's expectations. It helps you in finding the loop holes in your own content marketing strategy and fix it.
What we are looking for is not only content gaps between the sites, but actually the gaps that don't work. The work goes down to the tools.
• The first spot will be SEMrush that will help us in looking at keyword terms with search volume that is decent. The tool also helps us in knowing what are the URL's ranking apart from the homepage and other pages of top-level.
• The second spot is Open Site Explorer, or Ahrefs, or Majestic that will show the top link destination pages. It also shows the supporting content pages that have a high amount of links to them.
• The third in the list is MutualMind which shows us the popularity of our competitors on the social landscape.
Once you have found the proven content assets of your competitors through the various tools in addition to the ones mentioned here, you will now have to make something that has the potential to be more likeable than your competitor's resource. So, what are the things that you could implement in your content to make it look better?
Make it longer – Your competitor could have given "50 ways to Brighten up your Life". You could provide 100 ways for the same or even 150 ways and get an edge over your competitor for the content that was published by you earlier. In the end, you will definitely have something that is better than the rest out there.
Make it up-to-date – Since the time you had created your version of the content, there could have been a lot of changes that occurred in the industry. In such a case, publishing an article that is longer than the previous one and is more attractive than your competitors' content will do the trick. Spruce up your content with all the latest information provided by your competitors and also what has happened after your competitor last updated his content.
Get A Good Design – Chances are that your competitor's content is well formatted and is a stunning piece visually. It has been proven that such pages manage to get more likes, shares and comments on social media than other content. Check out the design used by your competitor and make sure that yours is more attractive.
#4 Create the content
Writing Like A Professional – By now you have the winning resources at hand with the defined targeted audience and the stuff that they like the most. It's now time to start creating the content.
However, it could not be just content. You are creating a linkable content. It has to be relevant, informative, engaging and thought provoking. Here is the creative process:
The creative writing process actually kicks-off with the selection of the topic based on your target audience and a well performed research, which we have already discussed. So, now let's see what follows up next!!
Organize: At this point, you are required to narrow all the topic ideas and research that you have done to make your own point clear and give it an angle. It is time to start organizing all the data to generate your own version of content:
Figure out your own primary message
Find supportive statements or other resources to prove your own point
Create a blue-print of your content. This will be just a skeleton without the skin
Write The Draft: This is the main part where all your creativity and research goes in. It is the actual writing point where all the things that you have organized will get shape. The drafting process will be a little bit long. So here is the whole process of writing the draft.
Pick one section at a time. The best place to start is not the introduction. You could start with the subhead.
Write for the targeted audience. Keep in mind that you are talking to the ideal customer who is just sitting across the desk and you are having a one-one-one discussion with him/her. Talk to them while writing.
Do not edit or do not try to spend more time in expressing. Leave this for the editing part.
Write the introduction once you have worked on the sub-heads. It could be an impactful, startling statement or a surprising statistic, or even a personal story that matches the theme of the overall content.
If necessary, do some additional research if you feel the information for a particular point is not sufficient.
Draft the conclusion with all the points wrapped up with the unique angle that you are trying to prove.
Finish the content with a propelling call to action. You could ask the content for their likes, comments, suggestions, or you could even ask them to share the content.
Edit: Well, for some editing is kind of a very short affair which doesn't take a lot of effort. However, looking at the editing checklist given below, I believe there will be many who would be proved wrong. You will need to set aside a few hours to focus on your creation
Read the content from the perspective of the target audience
Fix all the errors in the organizing part. You may need to rearrange the sections. Delete the things that don't match up with your angle
Fix the introduction next. Only have relevant information here as this is the part which is going to create an impression in the reader's mind.
Once you have worked on the organization of the content and the introduction, it's time to check out the language. This is the point where you could express yourself
Fix the title and see if it really serves the purpose of the overall content. It should not be misleading.
#5 Optimization for Search
All those working towards a content marketing strategy will be aware that planning and writing content is only one of the elements of the whole process. Today, digital marketing is mainly dependent on search, and thus it is unavoidable to optimize the content to rank on search engines.
Of course, even content marketing needs SEO as it is a part of SEO.
Decide on the keywords for which you would like this piece of content to rank for. You have already done this as discussed in the earlier step. You content has to use these steps
•Optimize the title. Include the primary keyword in the title once
• Use your keywords naturally without over-stuffing.
• If it is a website content, make sure you are having a refined internal linking strategy.
• Link to authoritative external websites and make your own site relevant by doing this
• Encourage comments for your post, so when you get them, you could reply back to the comments with the targeted keywords. This will also keep the overstuffing of keywords factor at bay.
• Include guest blogging as a regular activity to get external links. However, the content has to be relevant as these days Google has got very strict with guest blogging. Try to get authoritative links with guest blogging to your content.
#6 Promotion of the content to get the Desired response
When you filter the whole content marketing process, you will see 3 main components:
• Creating great content
• Making it found on search engines
• Promoting it to the followers and outreach
While we already know how to create great content and getting it visible, let's understand the promotion process in detail:
On the day the content goes live: You want the world to know that your creation is live. Here is how you could break out the message.
• Newsletter
• Promotional e-mail with a landing page
• Tweet about it on morning, noon and evening
• Post on Google + and Facebook
Link Outreach- You already know who are linking to your competitor's content. The outreach is to be done to those who have already linked to a similar content. You already know the following things about these prospects:
• They have the site that is based on your own niche
• They are interested in your topic as they have already published a similar one
• They've provided a link to an article on the specific topic.
The week after the content goes live: Don't overdo posting your content throughout the week. There is more that your followers would like to see on your social page than the same content again and again. You could follow the below given schedule.
• Tweet a quote about your post, your own thoughts about the post, some statistics and how popular it is, and how it could be helpful.
• Share the post on LinkedIn status updates
• Share the post on other social media sites where you get relevant audience
• Respond to social shares, likes and comments
Continuous Promotional Activities:  Promotion also involves connecting with a relevant community. True promotion is a mutual process. Mention others and get mentioned too.
• Find the blog that are based on your industry. Get in touch with these bloggers and get a mention for your content with a good post. You can find your industry blogs from:
Technorati
Alltop
Feedly
Tospy
Google plus community group
• Ask for tweets from influential people in your industry
• Linker Outreach (to social authority -using Followerwonk or BuzzSumo & relevance sites/blogger)
• Leave comments on other's blogs. This will help you in getting noticed by the blogger and they would like to know more about you.
• Make promotion a daily activity and not a one time activity.Put the habit of performing all these promotional tasks that helps in promoting the content and also establishing thought leadership and the content will get noticed and earn the deserved respect that is required for the success of every content marketing strategy.
You can also divided the promotion process into 3 channels:
Owned Promotion:  Promoting the content is as important as writing it. As even the search engines are now taken into account by search engines, it has become crucial to combine social media marketing and content marketing. There are some resources that are on your hand and thus owned by you:
Automatic RSS post: All the content could be posted on Twitter and Facebook through the RSS feed automation tools.
Re-share in the future: Schedule posts and questions that are based on the original content or quotes from that content
Social media optimization: Posts should have hashtags and account tags where possible. Don't spam with hashtags as it will spoil the whole purpose. Even tagging on Facebook should be done properly to avoid any troubles
Paid Promotion: If you want a larger audience to see your content, this strategy will prove to be beneficial. There are facilities available that make for good paid promotion strategies. Here is how you could go for them:
Sponsored Tweets, Linked Posts , StumbleUpon,Tumblr, Facebook and content post: The content should cater to the needs of the audience of the specific social media site. For example, a paid promotion on Top 10 Things To Consider Before Selecting Fashion Jewels would find better audience on Facebook than on LinkedIn.
Paid Syndication: There are content syndication services that will suggest your post on top websites to the readers. These services find the readers who had just read an article the topic of which is similar to your subject. The best services offered are by Outbrain and Disqus
Paid Blogger Campaigns: There are many bloggers out there who will take you as a sponsor and share the links to the content via sponsored posts on the website.
Earned Promotion: The third and the final part to ensure that people know what others are saying about your content. It is a good practice to show the positive sentiments of others for your brand. Such parties share you blogs via LinkedIn or Twitter. These shares could prove to be very beneficial as you could convince the target audience that there are people who support your ideas. In order to get more and more of this, your content should:
Be visually compelling with great graphics
Should be written keeping the target audience in mind
Convenient to share via social sharing buttons.
No matter how great your content is, it should be found by the right kind of people. It is necessary to promote your content by the above mentioned ways in order to make it an asset.
Characteristics of a Linkable Content Asset
Linkable Content assets are eternal: they are time-proof, season proof and although based on current trends, they tend to be resourceful even after a long period of time. They are high in value and are timeless and are capable of generating links even years after they are published.
Linkable Content assets are branded: When people look at a valuable content, they will at once come to know that it is your asset and that it was created by you or by your brand. Even though, Nike adopted the tick mark as its logo years ago, today almost all know that a tick mark is only the sign of a Nike product. This is the influence of a content asset.
Linkable Content assets are shareable and linkable: The more people like your content, the more they will share it on their websites, blogs or social media. This gives more backlinks going to your site. You could even add social media buttons that are easy to use.
Some Great Examples Of Content Assets
Hubspot Webinars (Webinar Presentations)
With webinars and downloadable sites available for various categories, Hubspot tries to make learning Inbound marketing easier for those who want to learn the execution of various strategies.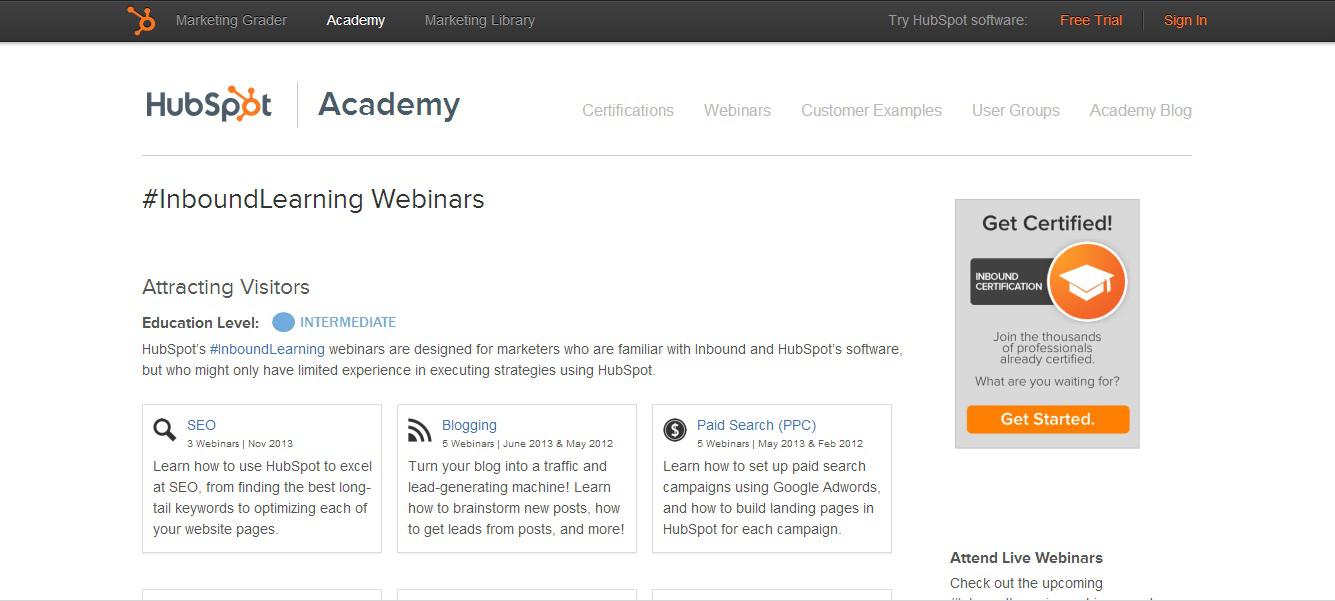 Bad Luck Brain (Still Image)
Bad Luck Brain is a macro series of images featuring the photo of a blonde teenage boy who wears a sweater vest and has braces. The photo of Bad Luck Brian is accompanied with humiliating captions that describe tragic events or other situations.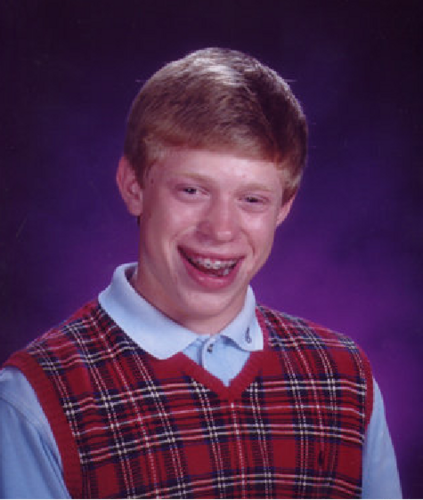 An article that will give you goose-bumps  (Textual content)
This is an article that has been shared a million times for a simple reason that it stirs our emotions to a certain level. This article is about a mountain pathway located in China called Mt. Hua Shan at the bottom of which is a set of stairs called, "the Heavenly Stairs". Looking at the stairs one will feel that it takes them to the heaven as it goes high up in the mountains.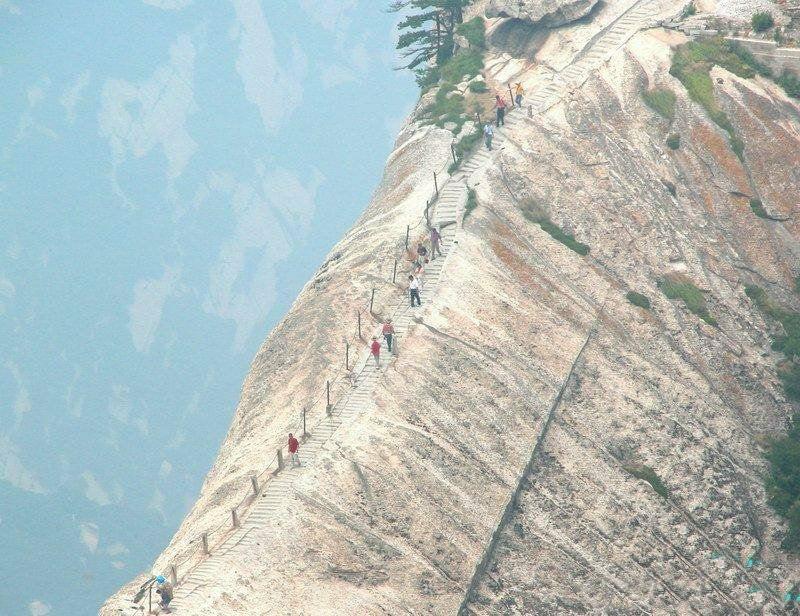 Infographic/videographic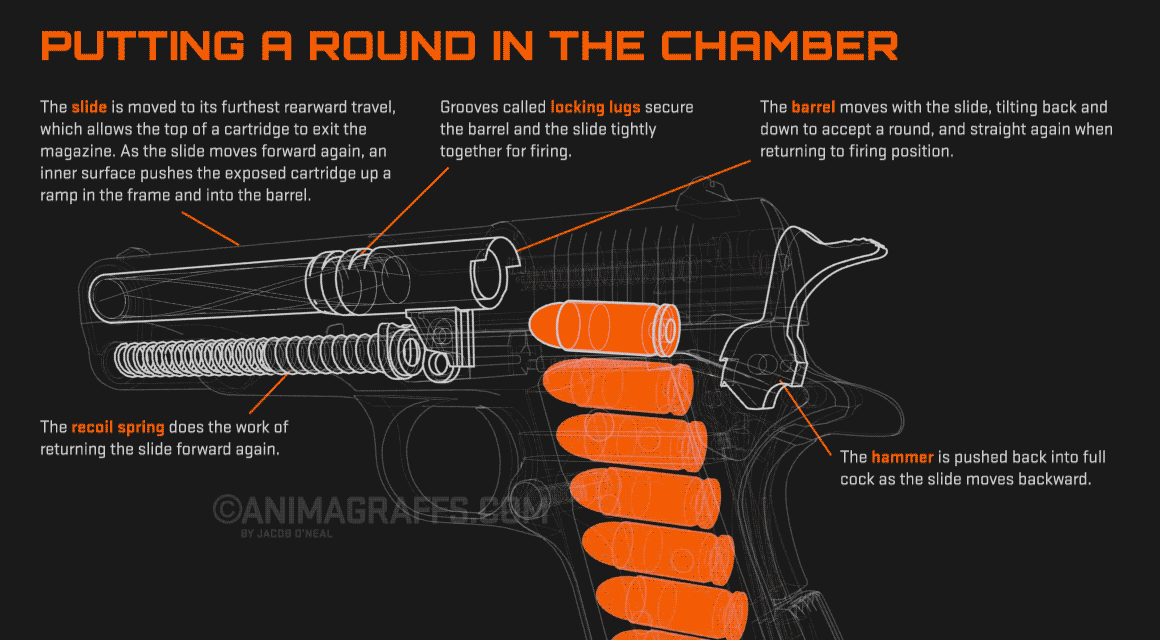 Data Visualization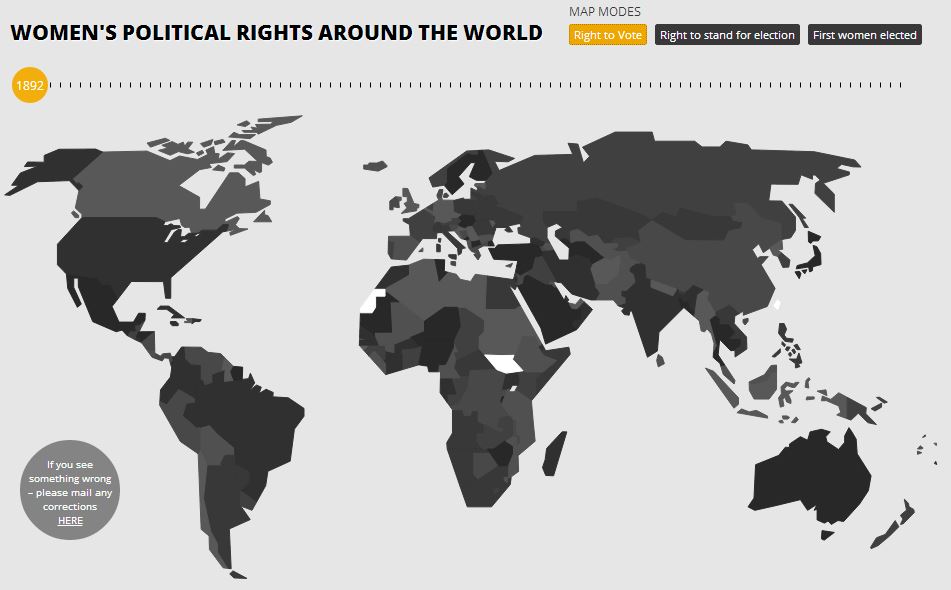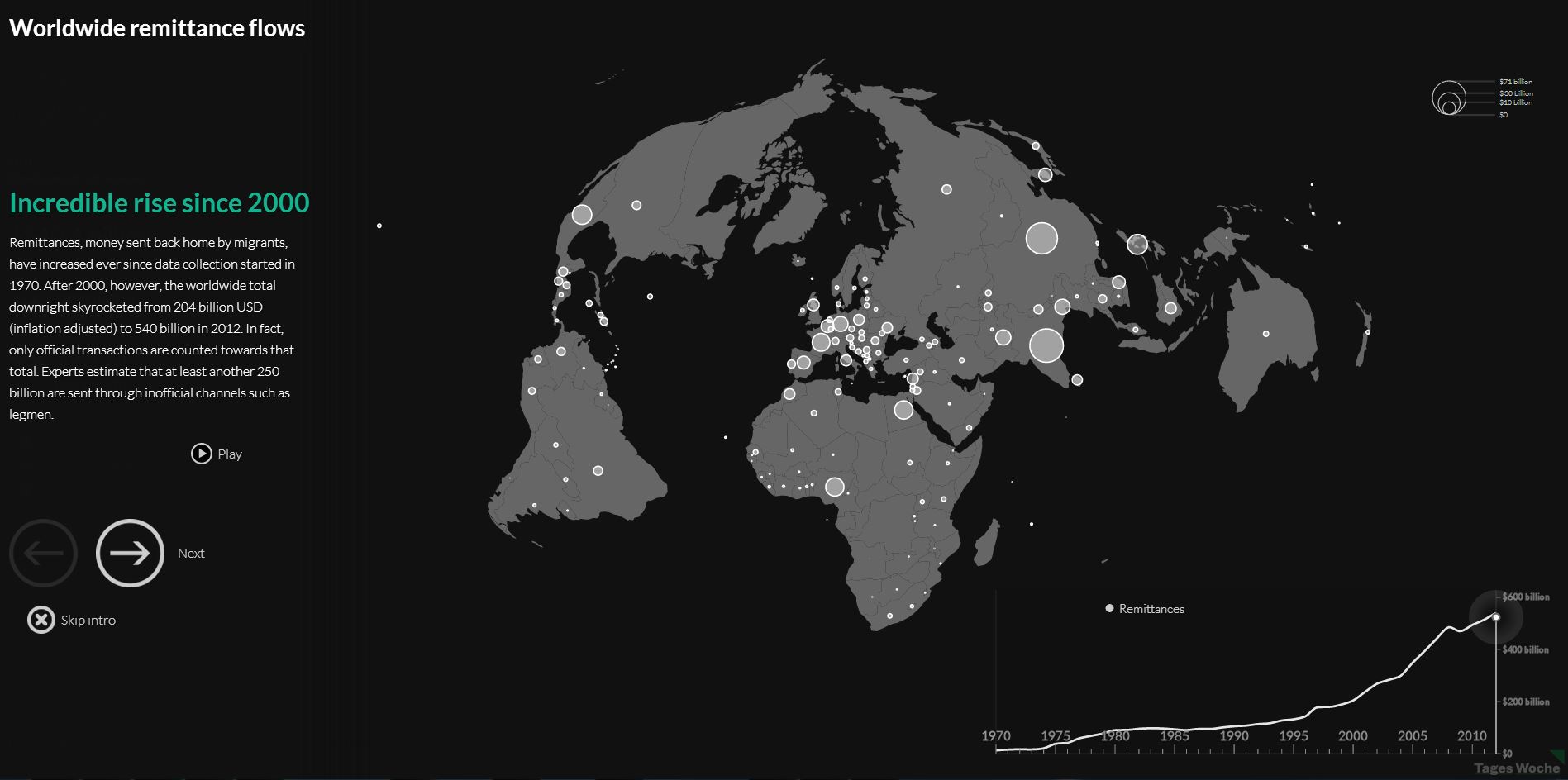 Creative idea & Cool design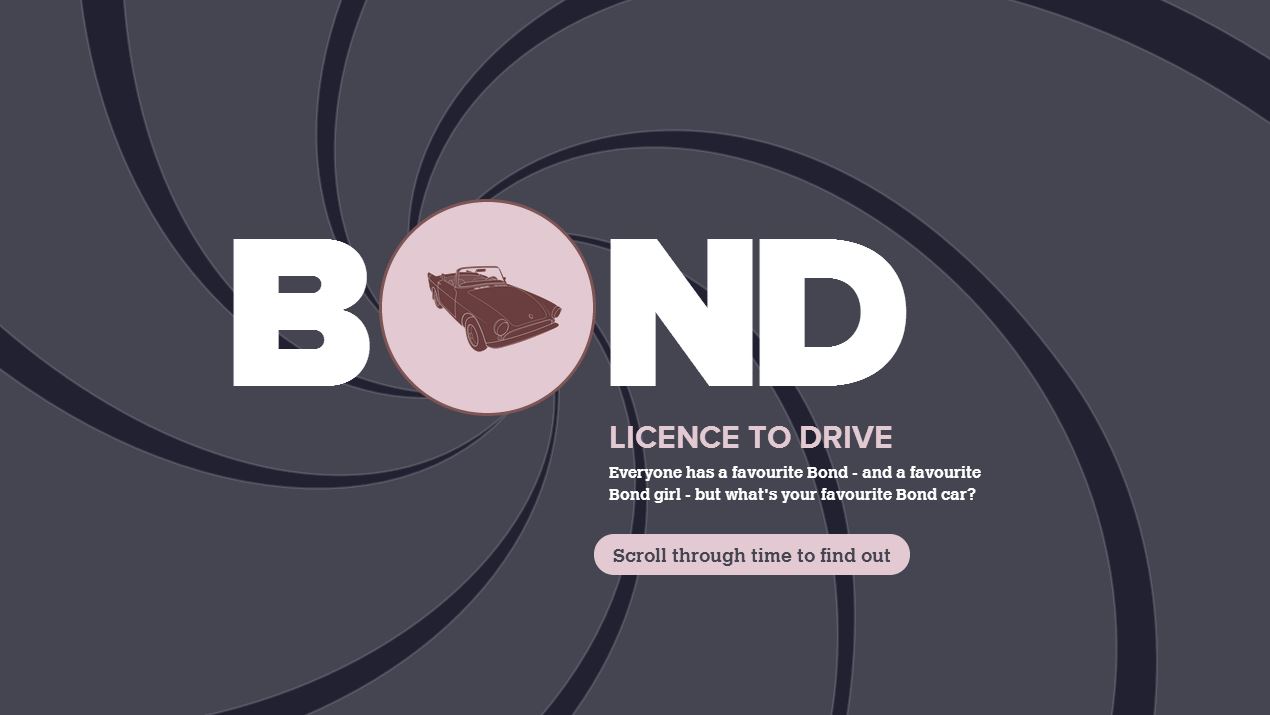 Quiz /Game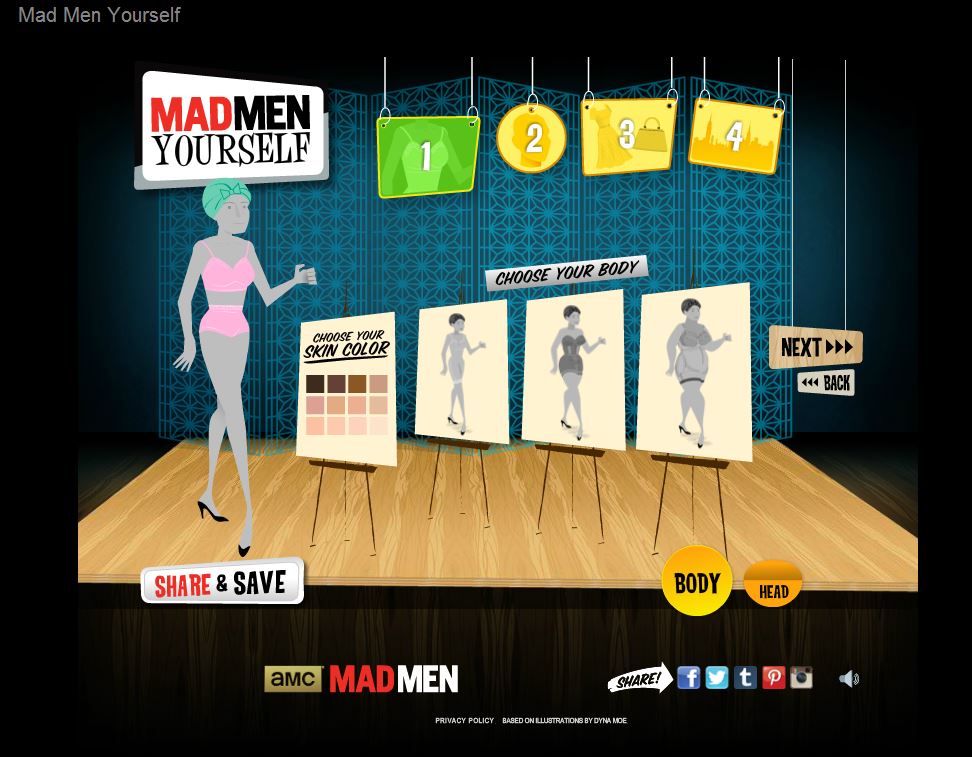 Interactive Resume – Robby Leonardi 
 Other types of linkable content include:
Egobait
Interviews
Contests
Scholarships
Quizzes and Tests
Testimonials
Top "X" Lists
Printable Resources or Guides
Case Studies
Make News
Statistical Compliations
Unique Research
Seasonal, National Holiday and Event-Specific Content
Glossary of Niche Terms
Niche FAQs
Webinars and How-To's